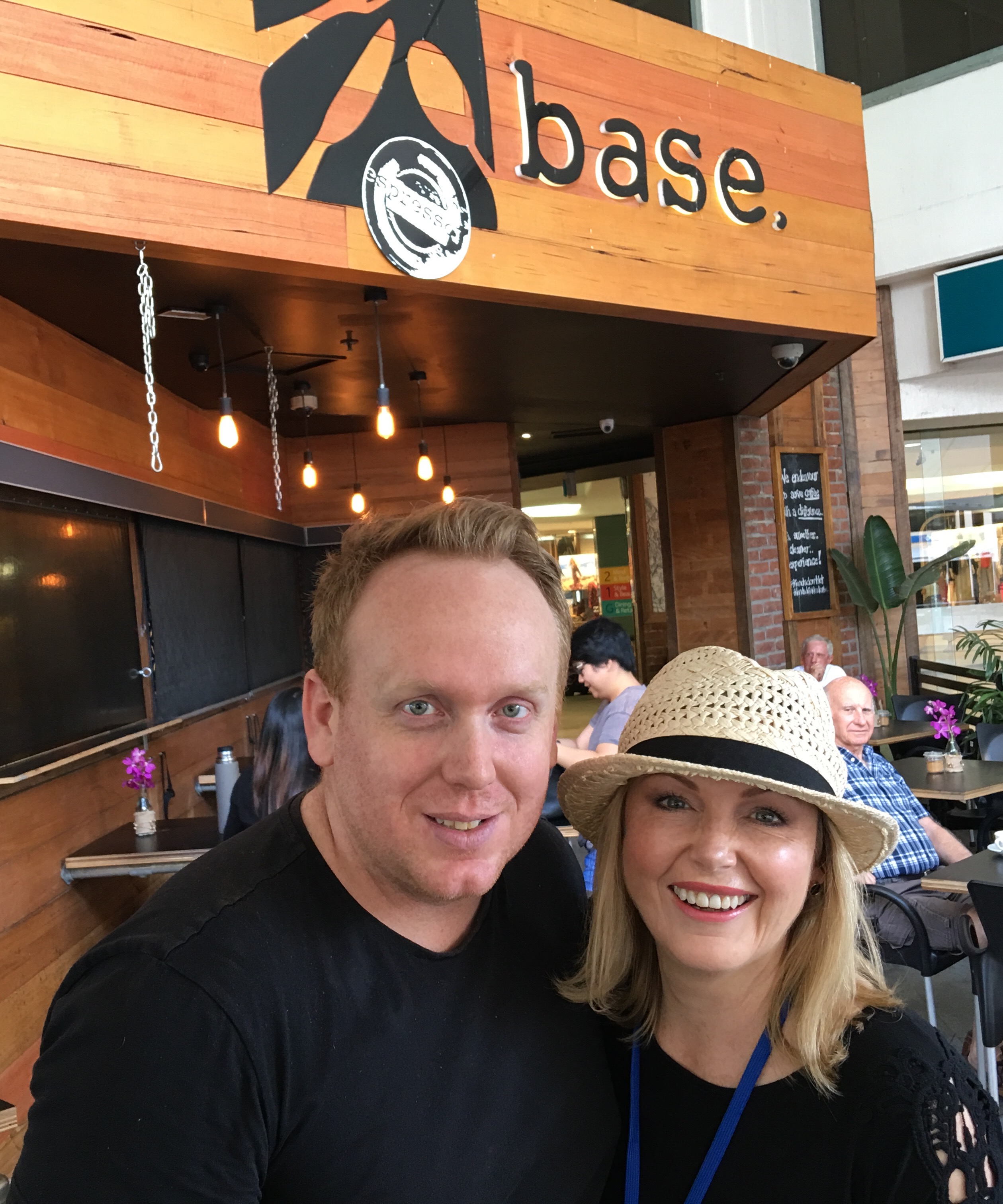 Last week we said goodbye to one of our awesome venue hosts Tim Sweet from Base Espresso coffee house in Broadbeach. We've been so lucky to have him on our tours and his fascinating insights on the complex world of coffee is always a hit with our guests.
As one of Australia's top latte artists Tim is highly regarded in the industry and is one of the leading experts on what he calls the 'Third Wave' of coffee.
The specialty coffee from Base Espresso doesn't taste like coffee as you know it. Their beans are roasted without CO2 (making it cleaner and allowing subtle flavours to come through that usually aren't noticeable) then cold-dripped over 12-24hours to make a fruity, gentle cold coffee that is rather extraordinary, completely different from any coffee you've had before…and served in a wine glass too!
Tim says that once people know about the clearer way to roast coffee they find it hard to go back to the old roasting style because the find the coffee tastes dirty with the carbon dioxide flavours.
Before he left, Tim hosted the Latte Art Smack Down in Robina, a chance for local Baristas to battle it out for the title of the perfect coffee pour. From all reports a fun night was had.
We wish Tim well as he heads to Melbourne to head up a new coffee venture.
Righto, must go, need coffee…